VICRC 2023 Holiday/Closing Calendar
New Year's Day – Sunday, January 1, 2023
Martin Luther King, Jr. Day – Monday, January 16, 2023
President's Day – Monday, February 20, 2023
Volunteer Inservice via Zoom – Wednesday, March 15, 2023 (*Open for Services)
Staff Retreat – Tuesday, March 28, 2023 (*Open for Services)
Good Friday – Friday, April 7, 2023
Memorial Day – Monday, May 29, 2023 
Juneteenth – Monday, June 19, 2023
Independence Day – Tuesday, July 4, 2023 and Wednesday July, 5, 2023
Staff In Service – Wednesday, July 26, 2023 (Open for Services)
Labor Day – Monday, September 4, 2023
Columbus Day/Indigenous People – Monday, October 9, 2023 
Thanksgiving Day – Thursday, November 23, 2023 and Friday, November 24, 2023
Christmas Day (observed) – Monday, December 25, 2023
We will close for the season EOB 12/15/2023 until 01/03/2024.
We will be open for services on 12/18/2023 and 12/19/2023.
The Andrew Jergens Foundation Awards Valley Interfaith $15,000!
The Andrew Jergens Foundation announced a grant award of $15,000, enabling Valley Interfaith Community Resource Center (Valley Interfaith) to continue to meet the food insecurity needs of those experiencing extreme poverty in Hamilton County. 
2023 Annual Charity Fundraiser –
A Night at
the Races
Join us on Saturday, November 11th from 7:00pm – 10:00pm at the Wyoming Civic Center for small bites, an open bar with beer and wine, and exciting games like bingo, scratch off tickets, and split the pot!
For Questions, Or To Book/donate Now:
Contact: John Keuffer – . 513-270-5894
FREE: Cane's and Cookies with Santa!
Join us Monday, December 5th from 5:30pm – 7:30pm at Lockland Christian Church (231 Mill Street) for FREE Canes and Cookies with Santa!
MUST RSVP – SPACE IS LIMITED
To RSVP, please email:
Back-2-School Program
May. 2022
While supplies last, teachers and others may pick up for other children, but must have paperworkf or that family. Drive-thru pick up only.
• School Supplies
• Backpacks
More information and required paperwork linked below: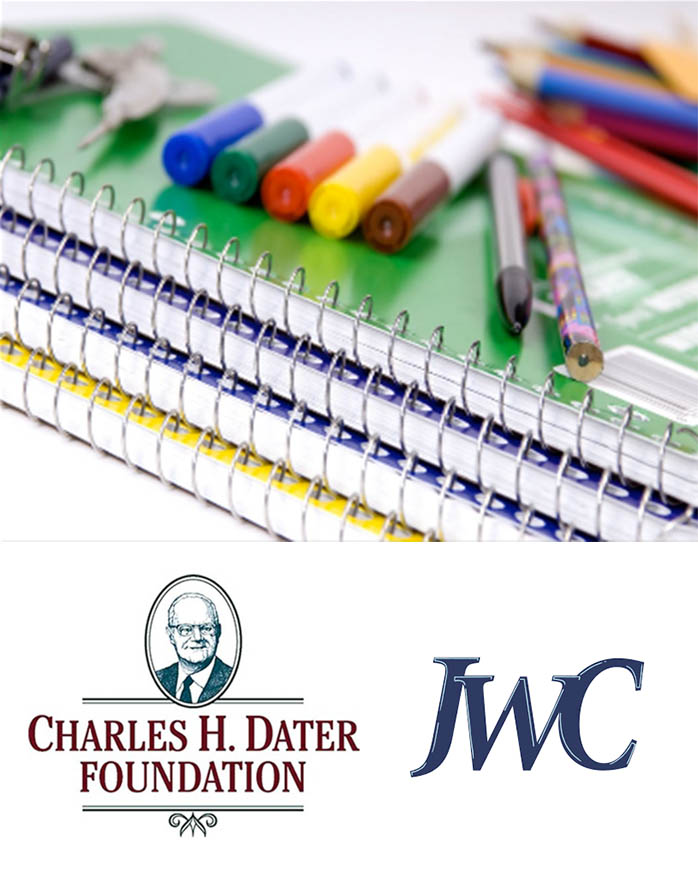 Thank You to Our Donors!
May. 2022
We would like to thank the Charles H Dater Foundation, JWC, and the Greater Cincinnati Foundation for their generous donations.
Charles H Dater Foundation awards $40,000 for Back To School.
JWC awards $1,500 for Back To School
Greater Cincinnati Foundation awards $25,000 for Emergency Resources
VICRC Adds New Refrigerated Van
Dec. 2021
Valley Interfaith Community Resource Center is excited to now have a fully refrigerated van to help deliver food and goods to those in need.
This is a huge addition to help make it easier to better serve our community and those unable to make it to us.
2021 Torch Award Winners!
Oct. 2021
Valley Interfaith Community Resource Cetner is proud to announce we have been selected as a winner of the Better Business Bureau's 2021 Torch Award! 
This is a huge testament to all of the trendous volunteers and community members that help support VICRC. 
Thank you everyone for your continued support!
2021 Torch Award Finalist
Oct. 2021
VICRC is honored to be nominated for a Torch Award from the Better Business Bureau!
The Torch Awards for Ethics is the most prestigious honor BBB can present to exceptional organizations for their dedication to integrity and ethical practices. It is an annual awards program that publicly recognizes organizations that have practices in place that elevate their commitment to ethical operations.
Mobile Market Up and Running!
A huge thank you to Glenn, Allysia and the volunteers who are stepping up to institute hour take what you need mobile market.
In an effort to reduce waste in to engage in the community outside of our four walls – we created the mobile market.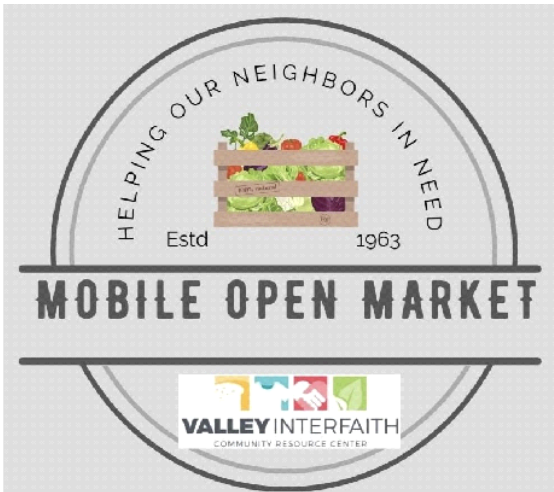 The mobile market will take food that will not last the weekend or is nearing the end of its lifespan and set up shop right out in one of the neighborhoods we serve allowing anyone to take what they need.
We sought out and listened to the needs of those we serve the community stakeholders. We heard them loud and clearly that VICRC needs to engage outside of our historical processes. This is just one of those ways we hope to build rapport with our neighbors in need.