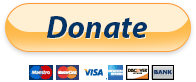 Give Online with PayPal
OR mail contributions to:
Valley Interfaith
420 W. Wyoming
Lockland, Ohio 45215
Announcing Our New Name and Logo! Along with the unveiling of our new strategic plan, we are proud to announce a new organization name and logo! ...
Welcome to Our New Website! We've rebuilt our website from scratch! Our new website features information for individuals looking for resources and individuals looking to ...
Formerly Valley Interfaith Food and Clothing Center, our new organization name Valley Interfaith Community Resource Center embodies our vision of creating a sustainable tomorrow through continued partnership with the community to provide necessary resources and build self-sustainability. By refreshing our brand, we solidified our dedication to strengthening our impact and creating lasting change in our community.
After reflecting on more than five decades of service to our community, we embarked on a journey to better understand where we are today in order to cast a vision for where we would like to be tomorrow.
With input from the local families that place trust in us to connect them with crucial resources, as well as those who make our services possible by donating time and money, we designed a plan to improve our mission and achieve our vision.
 View Our Strategic Plan 
---
Core Values
DIVERSITY
Commitment to the inclusion of every community member as a potential and equal partner.
EMPATHY
Connecting with others through compassionate consideration of their perspective.  
INTEGRITY
Responsibility and accountability are the expectations of (and for) every partner.
RESPECT
Equal regard for others is foundational to effective partnerships.