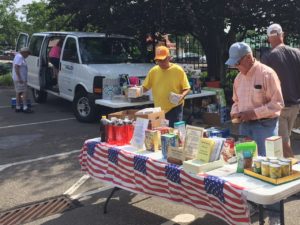 Many of the resources sought by families in our community are costly for us to purchase, or difficult to find. Our seasonal programs rely on donated items, from frozen turkeys to holiday gifts.
Throughout the year, drives hosted by local individuals, faith communities, schools, and businesses make sure our shelves remain stock with our most needed items and that our seasonal programs are successful.
If you are interested in hosting a drive, we encourage you to select one or more of our most needed items. Items collected can be donated to our location at 420 W. Wyoming Avenue during our business hours.
Contact us any time with questions.
All donations are tax deductible.