We offer several annual programs during periods of time when resources are especially strained.
Most of our seasonal programs have application periods weeks before the event, filled on a first come, first serve basis.

Dates of application periods will be posted 30 days prior to start. 

Proof of address in our service area and social security cards for children will be required when applying. Alternate documents for children may be accepted.
Easter Food Basket
Boxes of food are provided to households with children only. Boxes include all of the fixings for Easter dinner and many  food pantry items necessary to reduce the strain on households during school spring break. Application period typically begins a few weeks before the Easter holiday (early March).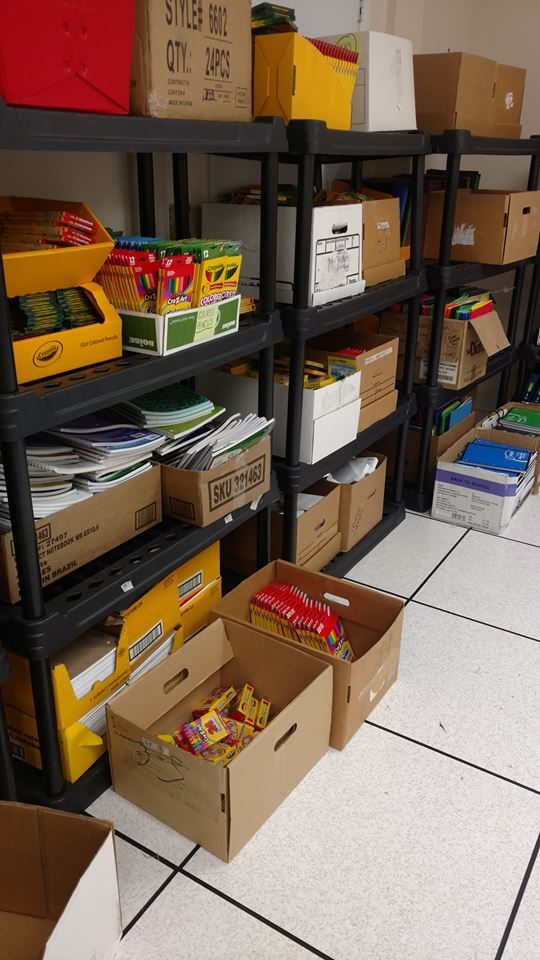 Back-to-School Program
Households with school age children are invited to participate in our Back to School program during first week of August. Participating children will receive a new backpack, grade appropriate school supplies, a new school uniform, and a gift card for new school shoes. There is no application period before the event and number of participants is not limited.
Thanksgiving Food Basket
Enrollment for our Thanksgiving Food Basket program begins in early September each year, with limited spots. Households with or without children are invited to apply. Participants receive a holiday food box, filled with Thanksgiving dinner fixings and many additional pantry staples. Food boxes are delivered directly to homes the weekend before the Thanksgiving holiday.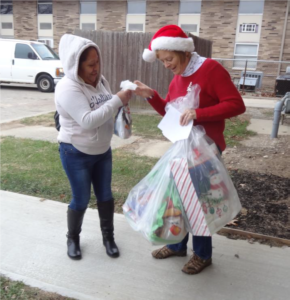 Holiday Sharing Program (Food Basket, Adopt-a-Family, & Festive Friday)

Enrollment for our Holiday Sharing program begins in early October. Households without children can apply to recieve a holiday food box packed with holiday dinner fixings and many additional pantry staples. Families with children can apply to receive a holiday food box and gifts for the children. Each child in the household will receive a toy gift and a clothing gift, specific to them. For households with children that miss enrollment in our Holiday Sharing program, we offer a "Final Friday" program in mid-December.