Want to send any of us a message?  Contact Us here!
---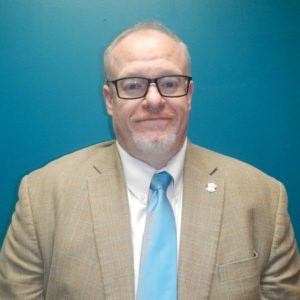 John R. Keuffer, III CDCA QMHS CVIP  

Executive Director

A native of Cincinnati, John graduated with an Associates in Criminal Justice and a Bachelors in Christian Education. John is a retired Police Officer and has over 26 years of Non-Profit management experience. John comes from a recent tenure as Director for the Sheakley Center. John is a published author and a nationally recognized speaker on Anti-Human Trafficking, Victimization of Homeless Youth and Effective Non-Profit Management. John is married to Kendra Keuffer a Hamilton County Deputy Sheriff and has daughters Hannah and Grace. 
---
Alicia Stollenwerk
Volunteer Coordinator

Her husband and two children come first, but Alicia's love of volunteerism is a close second in her life. Alicia has a passion for addressing issues of poverty and homelessness in her community and boasts 15 years of experience in the non-profit world. She is an active volunteer for both the St. Vincent DePaul Society and Family Promise of Butler County. She has worked as the Intake Coordinator at The Other Place Homeless Shelter, the Substance Abuse Specialist at Brighton Center, and a UA at the Center for Respite Care. Having taken classes for many years since receiving her Bachelor of Science in Psychology in 2006, Alicia also considers herself to be a life-learner. She is very excited to be utilizing her knowledge and long history of servant leadership to help our wonderful volunteers support the great community at Valley!
---
Glenn Howie
Food Pantry Coordinator
Hired in 2018, Glenn brings extensive food related experience, including ServSafe training. He brings culinary passion to the position, as well as a passion for the mission of our agency.