Want to send any of us a message?  Contact Us here!
---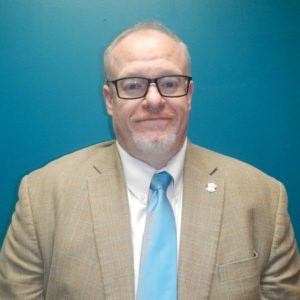 John R. Keuffer, III CDCA QMHS CVIP  

Executive Director

A native of Cincinnati, John graduated with an Associates in Criminal Justice and a Bachelors in Christian Education. John is a retired Police Officer and has over 26 years of Non-Profit management experience. John comes from a recent tenure as Director for the Sheakley Center. John is a published author and a nationally recognized speaker on Anti-Human Trafficking, Victimization of Homeless Youth and Effective Non-Profit Management. John is married to Kendra Keuffer a Hamilton County Deputy Sheriff and has a 10 year daughter, Hannah and a 4 year old daughter Grace. They reside in Anderson Township. 
---
Casey Hinkel, LSW
Programs Director

Graduating in 2013 from Miami University in Oxford, Ohio with a Bachelor's of Science in Social Work, Casey is pursuing a lifelong passion of advocating and empowering others as the Program Director for our organization since the start of 2014. Casey is a Licensed Social Worker in the State of Ohio, certified Bridges Out of Poverty Trainer, and certified Getting Ahead Facilitator. Casey is committed to community improvement and deeply passionate about building opportunities for self-sufficiency. Casey's husband is a local artist and they live in Hamilton County with their two, soon to be three, adored daughters, two dogs, cat, and bearded dragon named Mushu.
 "The future belongs to those who believe in the beauty of their dreams."  -Eleanor Roosevelt
---
Alicia Stollenwerk
Volunteer Coordinator

Her husband and two children come first, but Alicia's love of volunteerism is a close second in her life. Alicia has a passion for addressing issues of poverty and homelessness in her community and boasts 15 years of experience in the non-profit world. She is an active volunteer for both the St. Vincent DePaul Society and Family Promise of Butler County. She has worked as the Intake Coordinator at The Other Place Homeless Shelter, the Substance Abuse Specialist at Brighton Center, and a UA at the Center for Respite Care. Having taken classes for many years since receiving her Bachelor of Science in Psychology in 2006, Alicia also considers herself to be a life-learner. She is very excited to be utilizing her knowledge and long history of servant leadership to help our wonderful volunteers support the great community at Valley!
---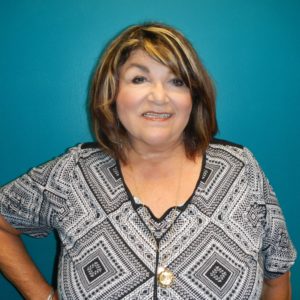 Maria Lanzillotta, CDCA
Victim Advocate Case Manager
A native Cincinnatian and resident of St. Bernard, Maria graduated from UC with a Bachelor's degree in Criminal Justice and a minor in Addiction Studies. Certified in Chemical Dependency since 2009, Maria has worked in Health Care and Social Services for a combined 37 years, including Children's Services and a Case Management for Talbert House. Maria is very passionate & involved with homelessness and human trafficking issues in our city, participating in several ongoing meetings across the county. She has two adult sons and four beautiful grandchildren. Maria is proud of her hidden artistic talent, attending Commercial Art School many years ago & recently resuming art classes after years away from the art field.
---
Glenn Howie
Food Pantry Coordinator
Hired in 2018, Glenn brings extensive food related experience, including ServSafe training. He brings culinary passion to the position, and we are eager to welcome Glenn to our team!
---
Emily Patton
Victim Advocate & Outreach Case Manager
After graduating from Miami University in 2018, Emily moved to Cincinnati to pursue her Master's Degree in Social Work. Having always had a passion for people, Emily found her true passion was helping those who don't often have a voice, find a voice. Originally from Cleveland, Emily's passion began through volunteering in high school and solidified through her undergraduate experiences in research, volunteering, and learning. Aside from being a student, she is excited to be working with Valley Interfaith as a Victim Advocate to continue to get stories told and voices heard. 
---
Emily Schuler
Seasonal Program Coordinator
After volunteering with Valley Interfaith for several years, Emily joined the Valley Interfaith team as an independent contractor in 2017. Since joining the team, Emily has managed VICRC's seasonal programs. 
---
Board of Trustees
Skip Koesterman
President

---
Gordon Dennis
Treasurer
---
 Ed Maynard
Trustee
Brook Gilliam
Trustee

---
Ann Taylor
Trustee
---
Kurt A. Marty
Mowry Marty Bain
CPA's and Advisors
 Trustee
Bob Draeger
Trustee
---
Steve Leugers
Trustee
---
  Jan Harper-Jackson
Trustee

---
Sid Taylor
Trustee