2018 Events & Drives

Sands Montessori
VICRC received 306 lbs. of non-perishable pantry goods!
Ursuline Academy Food Drive
  In May, we received an incredibly generous 5,835 lbs. of non-perishable food and household items from Ursuline Acadamy's Annual Food Drive to substantially stock our pantry shelves!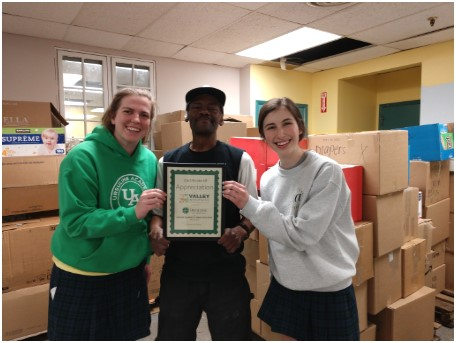 Fill the Glendale Village Square
Thank you to The First Presbyterian Church, Glendale for sponsoring this 8th Annual drive as their mission outreach event! In June, we received 2,158 lbs to fill our pantry shelves!
Friendship UMC VBS Collection
As part of Friendship United Methodist Church's VBS Collection, 363 lbs of non-perishables were donated to our food pantry.

Upcoming: Valley Temple High Holy Day Mitzvah Bag Project
Each year, Valley Temple distributes empty grocery bags at Rosh Hashanah and members are asked to return the bags filled with food, toiletries and baby products by Yom Kippur. This year VICRC will receive hundreds of pounds of non-perishable pantry staples, as well as highly requested household items in late September.