Choice Food Pantry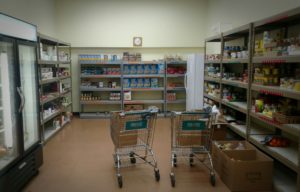 Shop in our food pantry every 30 days for a three day supply of food based on your family size. We offer a wide selection that changes daily depending on what we have available. A shopping assistant will work with you to make sure you find the items that are right for your family. Personal care products and baby formula/baby food are available in the pantry as they are donated to us.
---
Clothing and Housewares
Shop in our clothing and housewares department every 30 days. We offer two outfits per household member at each visit and many other items such as winter coats/hats/gloves/scarfs, undergarments, socks, shoes, purses & accessories, blankets, pillows, and nursing scrubs. We have many household items such as dishes, cookware, and small appliances. Baby diapers, adult diapers, and feminine hygiene products are also available in our clothing department. A shopping assistant shop with you to make sure you find the sizes & items you are looking for. We do not provide furniture or mattresses.
---
Crisis Prevention-Direct Financial Aid
We have funds available as a resource to prevent eviction or utility shut-off. To be eligible, you must have an eviction notice from your landlord or a disconnect notice from your utility company (including water). Funds are limited to $300 lifetime maximum, with no more than $150 within two years. Requests must be made in person by the head of household. A Crisis Prevention volunteer will work with you to determine if you are eligible and to make payments on your behalf. All financial assistance we provide is mailed directly to the vendor.
---
Seasonal Programs
We offer several annual programs during periods of time when resources are especially strained. Several of our seasonal programs have application periods weeks before the event, filled on a first come, first serve basis. Be sure to mark your calendars with enrollment dates for programs you would like to participate in. Enrollment periods can be found on our event calendar. Dates of application periods will be posted 30 days prior to start. Proof of address in our service area and social security cards for children will be required when applying. Alternate documents for children may be accepted.
Easter Food Basket
Boxes of food are provided to families with children only. Boxes include all of the fixings for Easter dinner and many  food pantry items necessary to reduce the strain on families during school spring break. Application period typically begins a few weeks before the Easter holiday.
Back-to-School Program
In early August, families with school age children are invited annually to participate in our Back to School program. Participating children will receive a new backpack, grade appropriate school supplies, a new school uniform, and a gift card for new school shoes. There is no application period before the event and number of participants is not limited.
Thanksgiving Food Basket
Enrollment for our Thanksgiving Food Basket program begins in early September each year, with limited spots filled first come, first serve. Families with or without children are invited to apply. Participants receive a holiday food box, filled with Thanksgiving dinner fixings and many additional pantry staples. Food boxes are delivered directly to homes the weekend before the Thanksgiving holiday.
Holiday Sharing Program (Food Basket or Adopt-a-Family)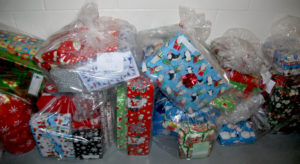 Enrollment for our Holiday Sharing program begins in early October each year, with spots filled first come, first serve. Families without children can apply to recieve a holiday food box packed with holiday dinner fixings and many additional pantry staples. Families with children can apply to receive a holiday food box and gifts for the children. Each child in the household will receive a toy gift and a clothing gift, specific to them.
---

Neighbors Empowered is a 20 week group workshop that creates an opportunity for women in our community to break the cycle of poverty by re-writing their future story. Valley Interfaith Neighbors Empowered members challenge mindsets and build resources, while developing a personalized goal plan with action steps for long term success. By , identifying the changes we want to make in our lives and begininng to think about the future by setting personal goals, we can break the cycle of solving the same problems over & over.  Each group works through a guidebook together, completing steps and activities along the way. The workshop covers topics from affordable housing costs, living wage, and debt to income ration to mental models of economic class, causes of poverty, and the theory of change model, but the best part is the relationships we build during the workshop.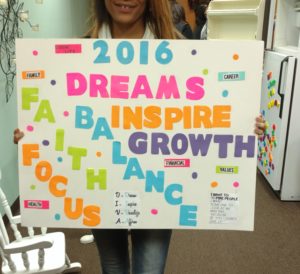 Enrollment for Neighbors Empowered happens twice a year and there are no requirements to participate other than the ability to attend the workshop each week. On-site child supervision and transportation assistance may be provided. If you would like to be contacted about the program please email or call (513)821-3233 during business hours to learn more.